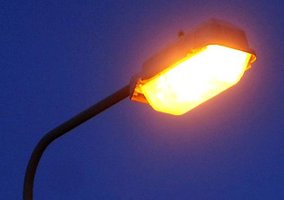 Llay community council is responsible for the provision and upkeep of the street lights in Llay, (not including the lights on the main roads which are maintained by the Highways Department.)
Llay Community Council manage the Street lights through a contract with Wrexham County Borough Council 's maintenance contractor Amey, as part of the contract Wrexham Council and Amey will.
Regular night patrols are undertaken by Wrexham County Borough Council 's term maintenance contractor Amey to identify faulty units.
The general public can raise faults using the Council's web-based street lighting service, the link for this is detailed below. http://wrexham.gov.uk/map/street_lighting.htm
The general public can also report faulty street lights via the Council's Contact Centre
by calling 01978 292000 (daytime only). Should there be an incident, outside of normal working hours, which results in a street lighting unit being in a
dangerous condition it can be reported to the Emergency On-call officers, using the out of hours telephone number 01978 292055.
Alternatively the Clerk or Local Members can call the Street Lighting section directly to report faulty street lights.
Response Time for Fault Repairs
Once a fault is identified a works order is raised on the street lighting system. The engineers from our term maintenance contractor are provided with handheld devices which they sync to our system at regular times during the week. This then provides him with the list of faults to be attended to. The engineer has 5 working days to attend to each works order and repair, if possible. It should be noted that the 5 days starts form the date the works order is raised and not the date when the engineer syncs his handheld device. If the repair cannot be carried out at the time the contractor is to notify Wrexham County Borough Council's officers who will determine what measures are to be taken to get the street light operational.
Minor Works Orders
Should a fault report be inspected and found that the unit has to be replaced the fault report is closed down on the system and a Minor Works order is raised. However, the minor works order is only raised when the appropriate authority has given approval to proceed. In cases where the unit is in the ownership of the community council officers will notify the clerk and await their approval to proceed. The timescale for a Minor Works order is 30 working days, although this will vary according to the nature and scale of the repair.
Emergency Work
Where we have an incident which results in a street lighting unit or lit sign / bollard being damaged due to a vehicle collision or similar our contractor will attend within 1 hour and make safe. Any remedial works will then fall within the Minor Works timescales.
Mains Supply Fault
Where it is found that a faulty street light is the result of a fault with the main network supply, officers will raise a works order with Distribution Network Operator (DNO) which in this area is Scottish Power. The standards for response times for Scottish Power's attendance are set by Ofgem (Office of Gas and Electricity Markets) and are as follows:
Works to Remove Immediate Danger – 2 hours
High Priority Repair Involving Traffic Signals – 2 days
High Priority Not Involving Traffic Signals – 10 days
Multiple Unit Fault – 20 days
Single Unit Repair – 25 days